Corona Virus Sucks
Due To Concern Over COVID-19 Pandemic, WV PubFest 2020 Will Be Moving To May 22, 2021. Ticket holders can view options to redeem or request a refund below.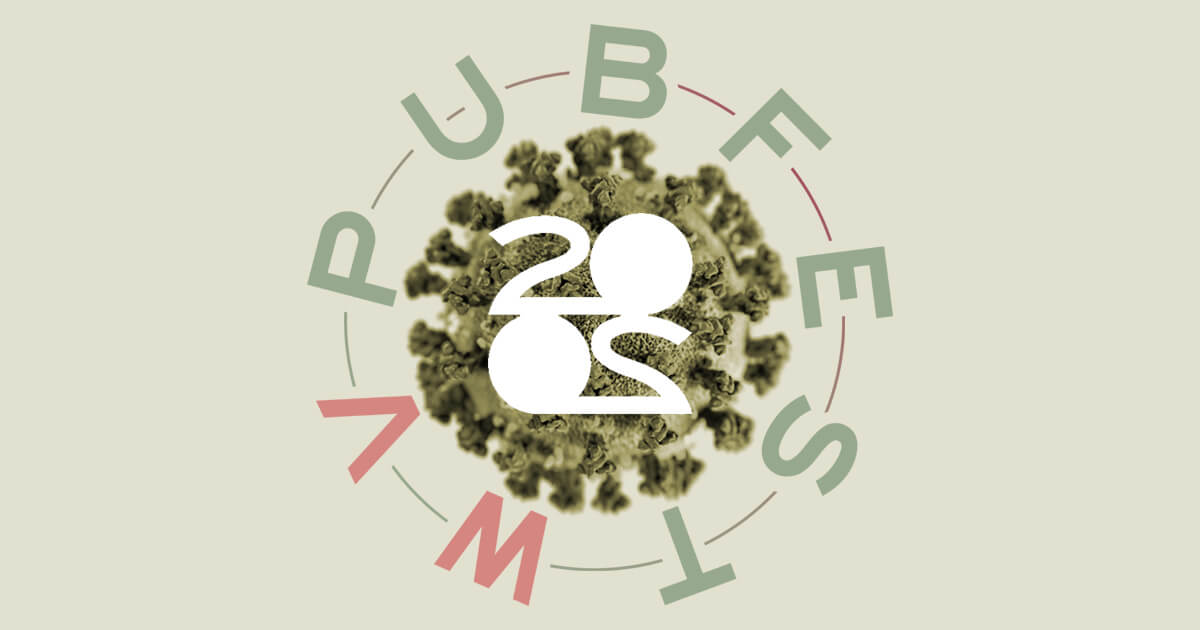 Greetings Pubfesters,
I bet you know what we're going to say.   As much as we wanted to wish it away, the reality is that life as we know it probably won't return to normal for quite some time.  WVPubfest has become central to our community and we are proud of the amazing work done in the past to raise money for WV Public Broadcasting and highlight the greatest talent the Mountain State has to offer.
It is with a heavy heart we've decided to forego 2020's festivities and look forward to a bigger, better, and hopefully more social 2021.  
So mark your calendars for May 22, 2021, because barring the accidental summoning of the ancient deity Cthulhu, WVPubfest is happening!
If you've already purchased tickets, not to worry, we have a few options for you.
We look forward to seeing you all on the other side.
Options For 2020 Ticket Holders
Option #1
Roll over your ticket to 2021

This way you can sleep soundly knowing you're a mere 14 months away from dozens of the area's best local music, food and beer, and an end to this quarantine shelter in place nightmare.
Option #2
Just Give It To Us
WVCollective is a 501c3 arts nonprofit, and let us tell you about what industry is NOT getting a bailout.  We're gonna do everything we can to keep on bringing you new and groundbreaking theater, arts, and entertainment, but your help goes a long way.
Option #3
A Refund
This is also an option.
Ticket Rollover / Refund Request Form